Here you can find ways to support the mission of LOV. We are a registered 501(c)(3) organization and donations are tax-deductible.
PayPal donations (coming soon)
AmazonSmile
Did you know that by using AmazonSmile instead of the normal Amazon site, you can support a charitable organization of your choice? There is no additional cost to you, and a percentage of your purchases are automatically donated to LOV.
To register, visit smile.amazon.com, and search for "Local Outreach Volunteers". make sure to choose the result located in "Hilliard OH".

To increase your impact, we have an Amazon wish list of needed items. When you purchase items using AmazonSmile, the items can be donated and we will receive the AmazonSmile donations well!
Clothing and supplies
Everyone has old clothes and extra items laying around their house that could make a big difference for those we serve. If you are cleaning out your house, keep LOV in mind. Contact us to arrange a drop-off.
Items of greatest need
Socks
Shoes
Coats
Gloves/mittens
Hats
Pants
Condoms
Feminine hygiene products
Toiletries
Other needed items
Tents
Blankets
Sleeping bags
Small propane tanks
Dog and cat food
Food donations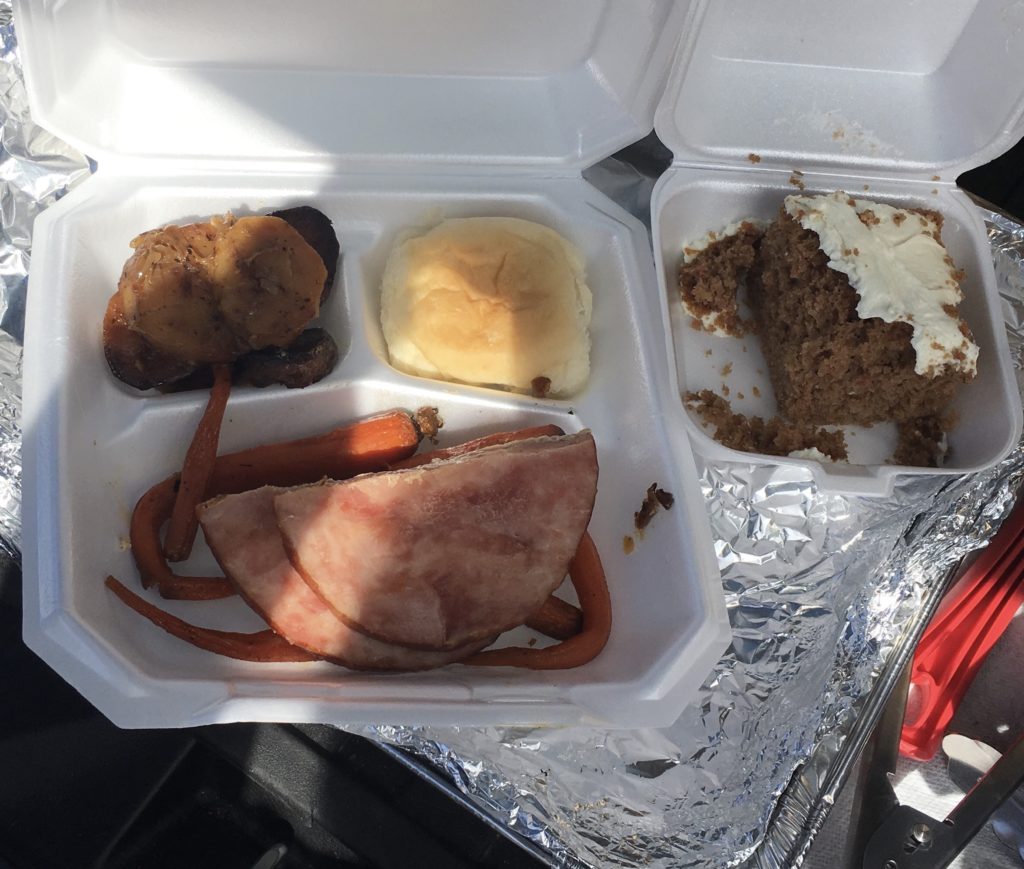 Every Sunday, our volunteers prepare and distribute meals to those in need. Sometimes they are simple bagged lunches, other times we are able to provide meal trays or large catering-style trays of pasta. If you would like to provide food, please contact us to make arrangements.
Blessing Bags and Purses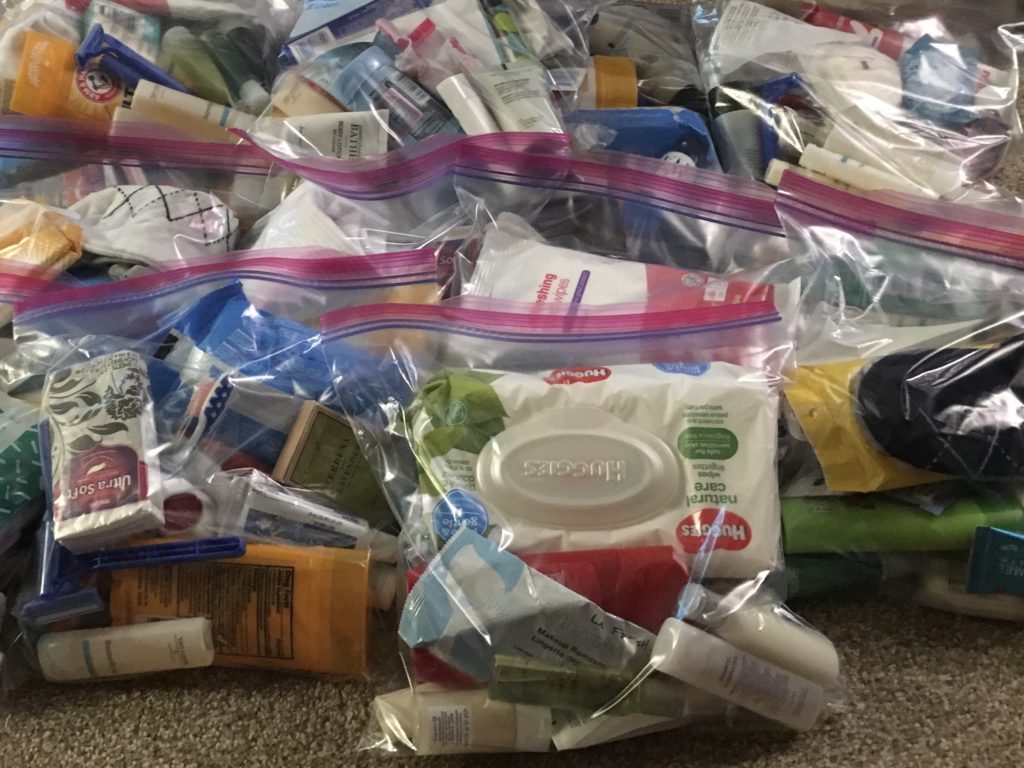 Blessing Bags are quick handouts filled with non-perishable snacks, hygiene supplies, hand warmers, condoms and other items that will help those in need. Blessing Bags are also a great way to send messages of hope, love and offers to obtain help with addiction or ways out of their current situation.
We also use purses as Blessing Bags for our sex trafficking outreach. If you have old purses laying around, we'll pack them with supplies and distribute them!
Blessing Bags are also a great way to get groups involved. Scout troops, school groups and other organizations can plan a bag/purse packing party from donations they collect. Just drop off your packed bags and we will get them to those in need.